2018,6
Solo Exhibition
Neuchâtel, Suisse
Gallery CARACTÈRE
2. Juni – 7. Juli
Gema and Pascal: I got a warm welcome by the Gallery owners
---
2018,4
Nihon Group Artjewelry Exhibition
Azabujuban Gallery, Tokyo
25. April – 30. April 2017
---
2017,9
Nihon Group Exhibition 'Today and Tomorrow'
Galerie
---
2017, 9
Schmucksache, Duesseldorf
27. Sept. – 08.Otk. 2017
Please see some impressions of the opening: Anke Kanning from Schmucksache exposes the jewellery of RIE FUKURA, SUMIKO HATTORI, MAKOTO HIEDA, TAEKO NARUMI, MARIO SUGA, my teacher MINATO NAKAMURA and me myself.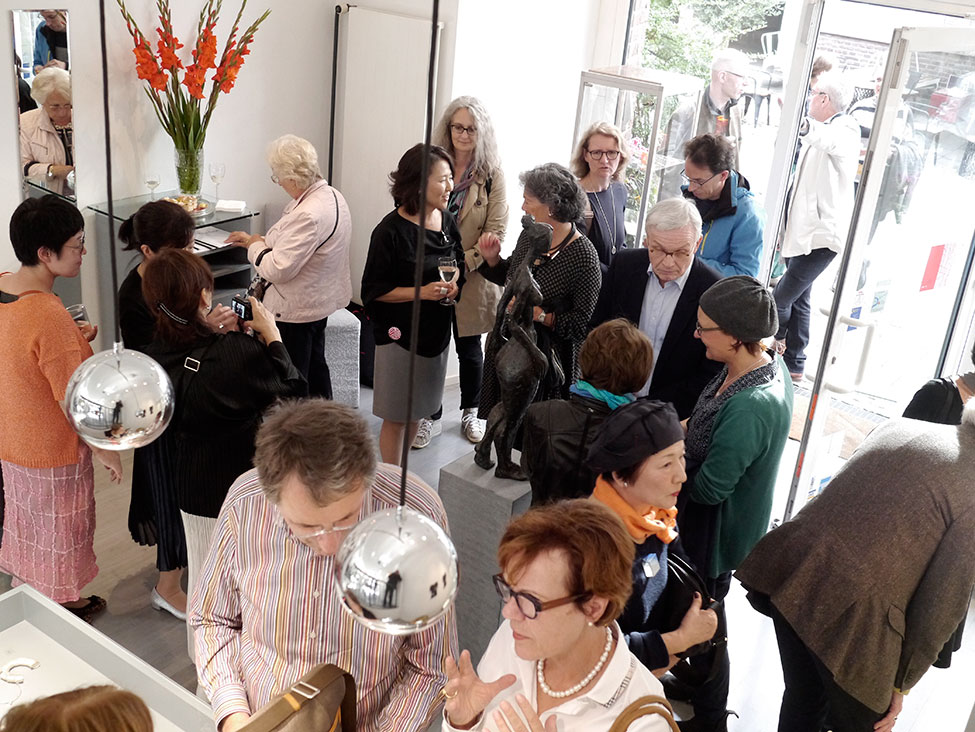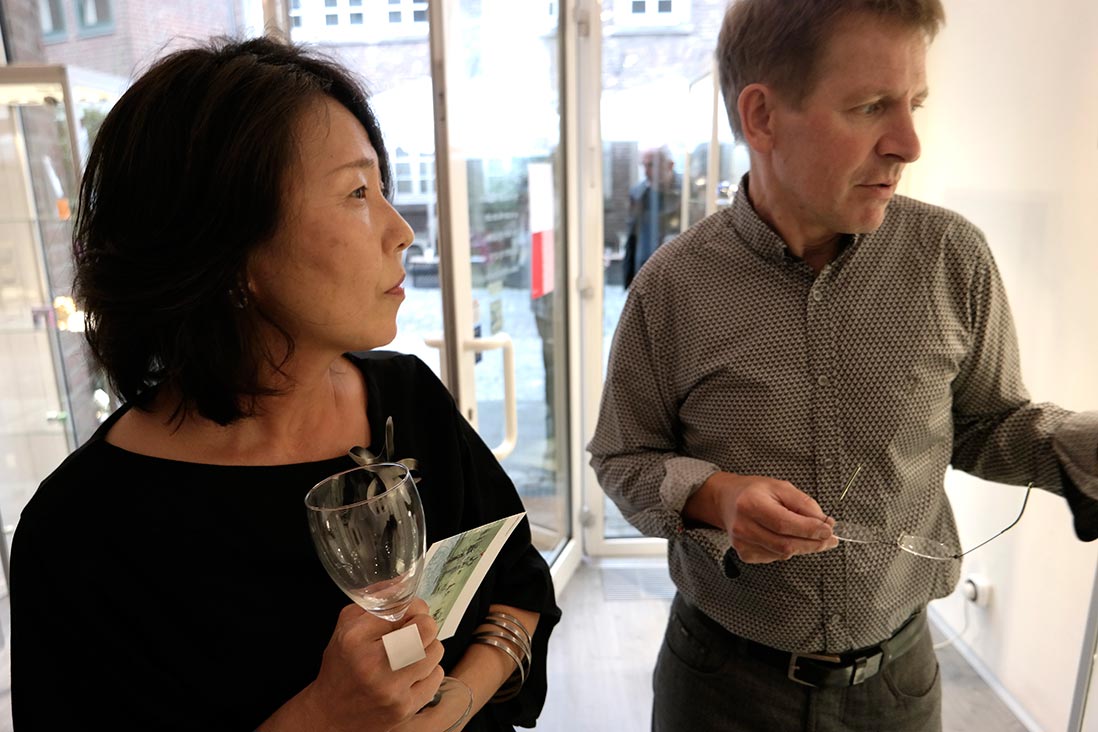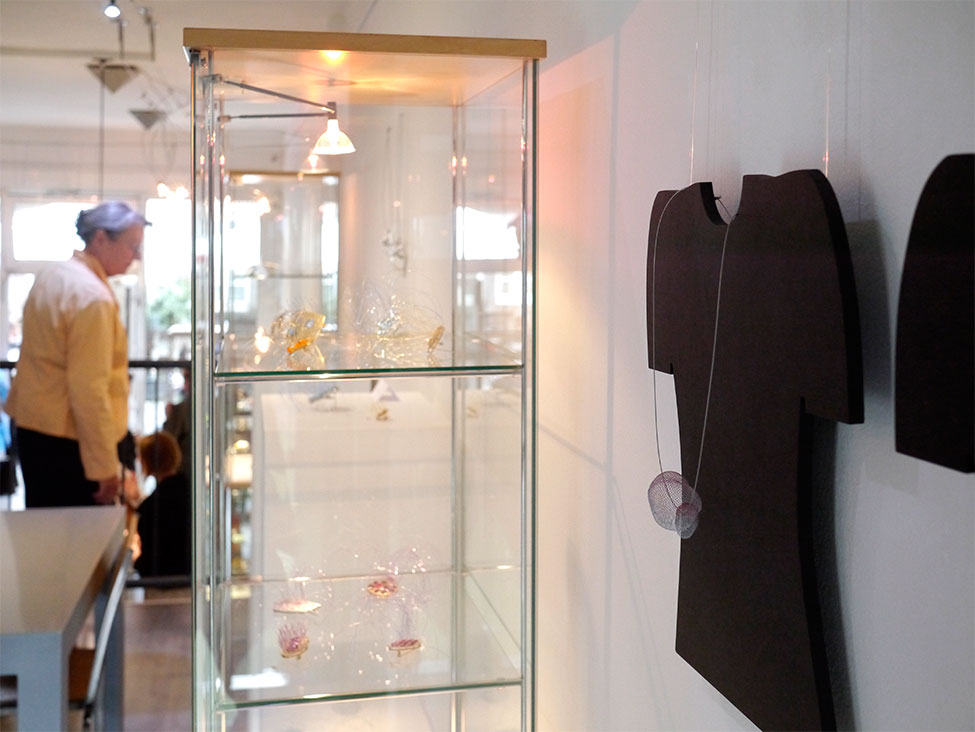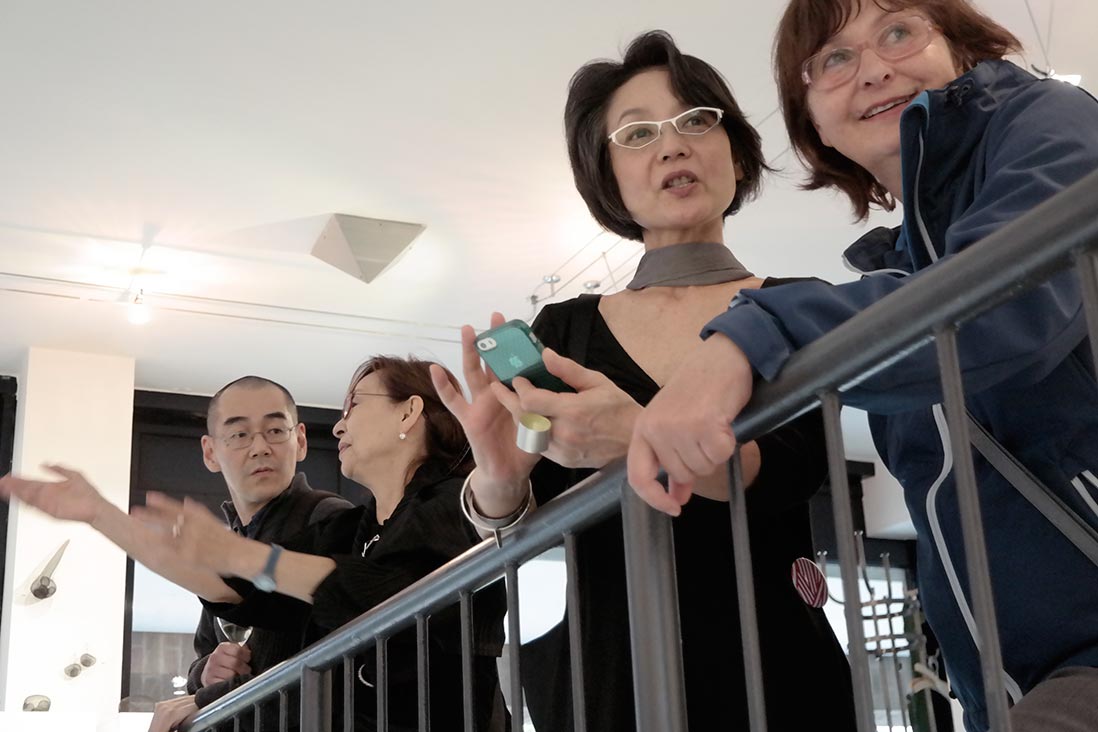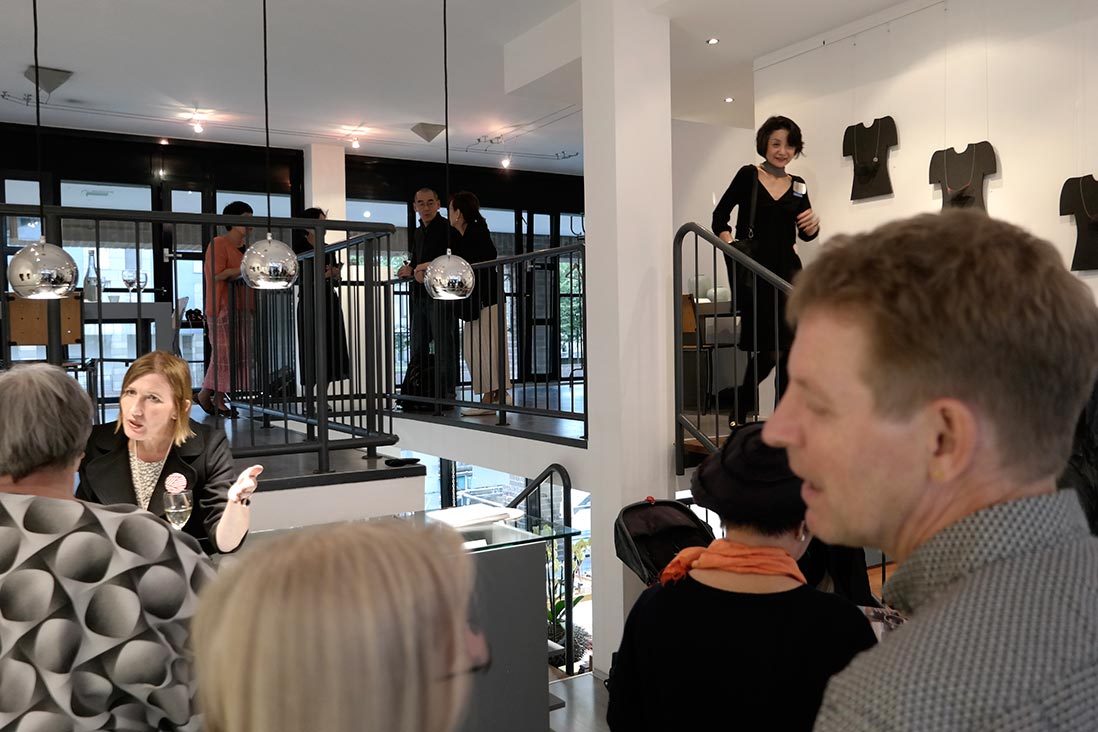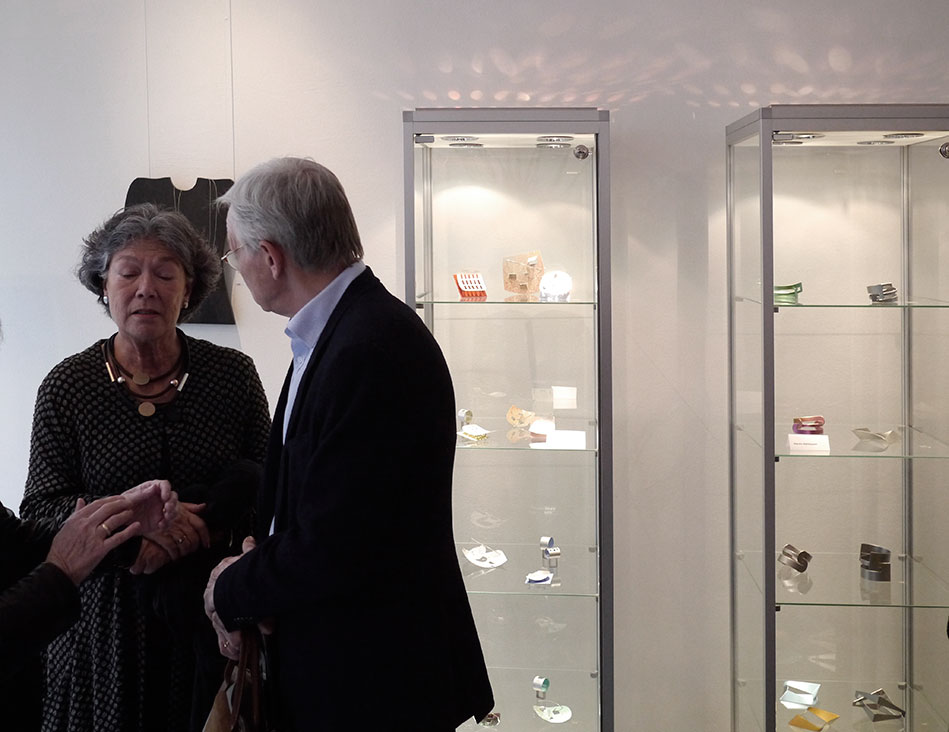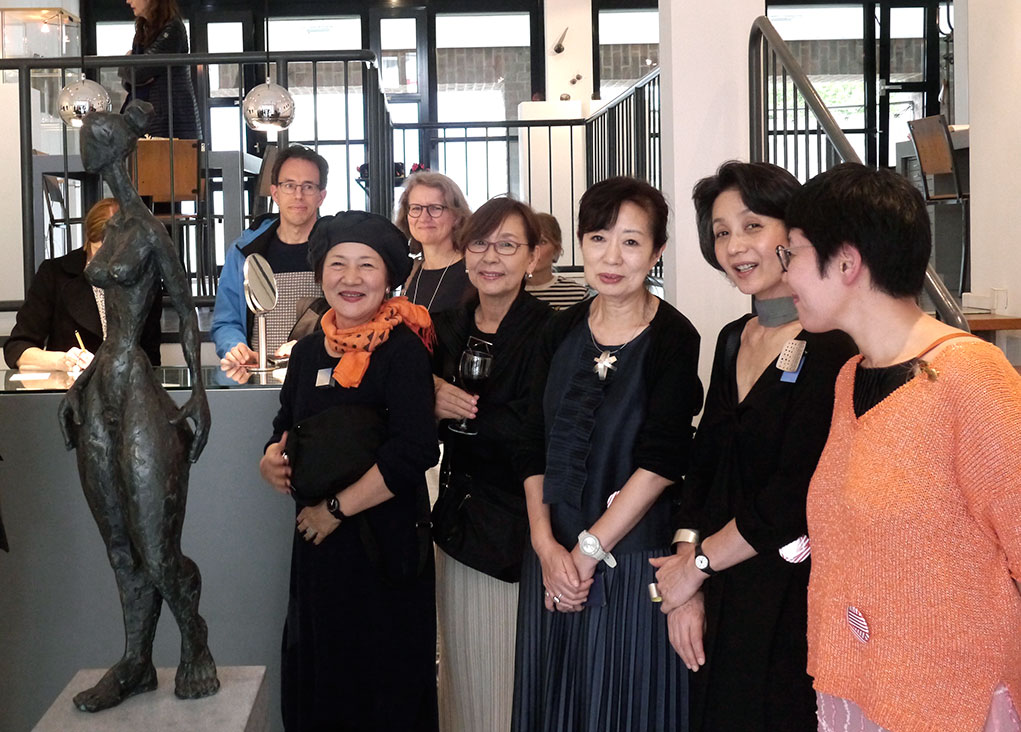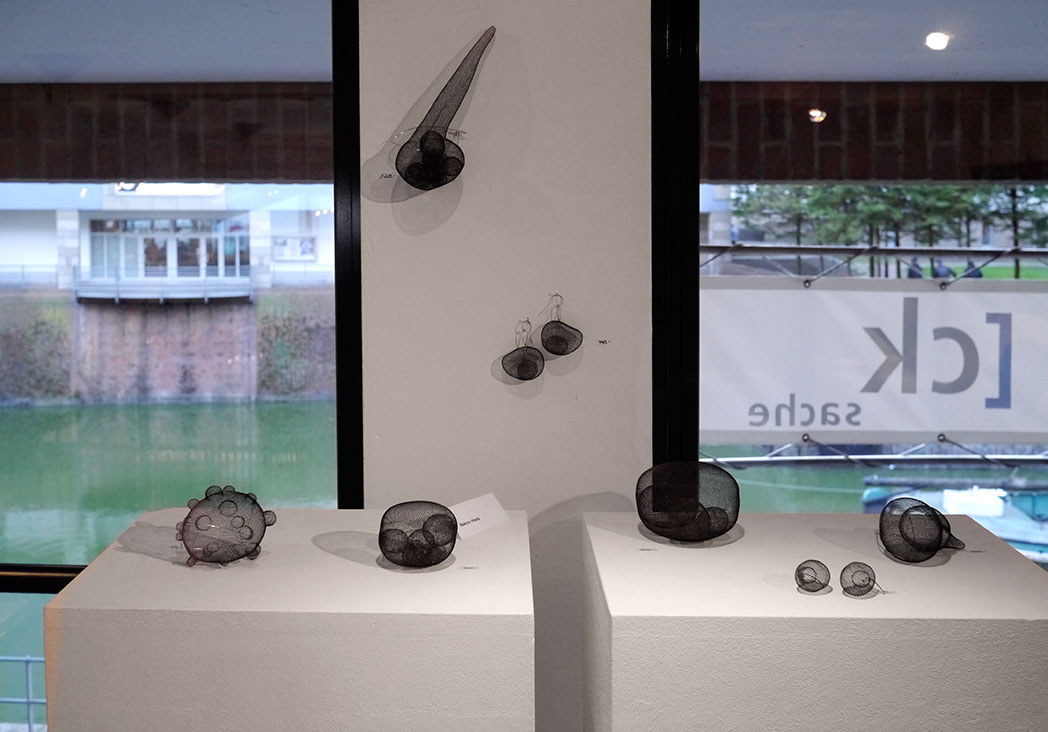 ---
2017,7
Solo Exhibition "20 YEARS"
Galerie Multiple, Hasselt (B)
27. July – 16. Sept. 2017
Hint for Northsea-Lovers: From 5. to 15. August the exhibition moves to the fair

ART NOCTURNE

at Knokke-Heist.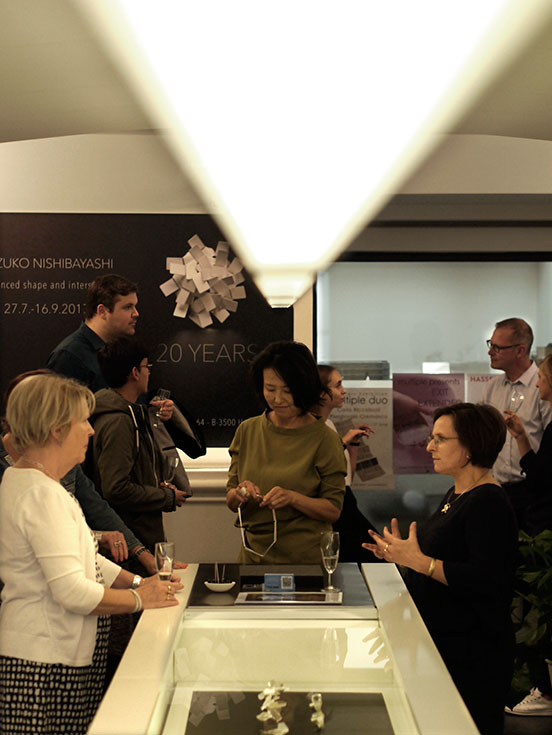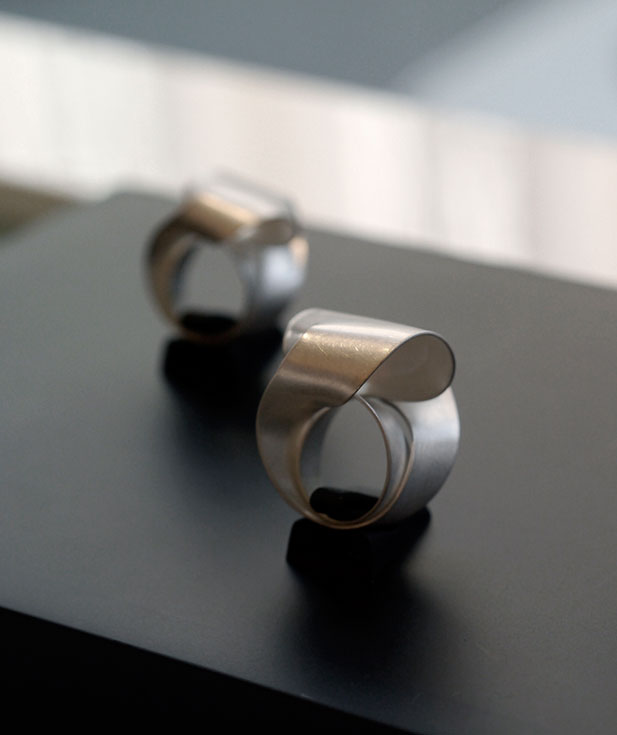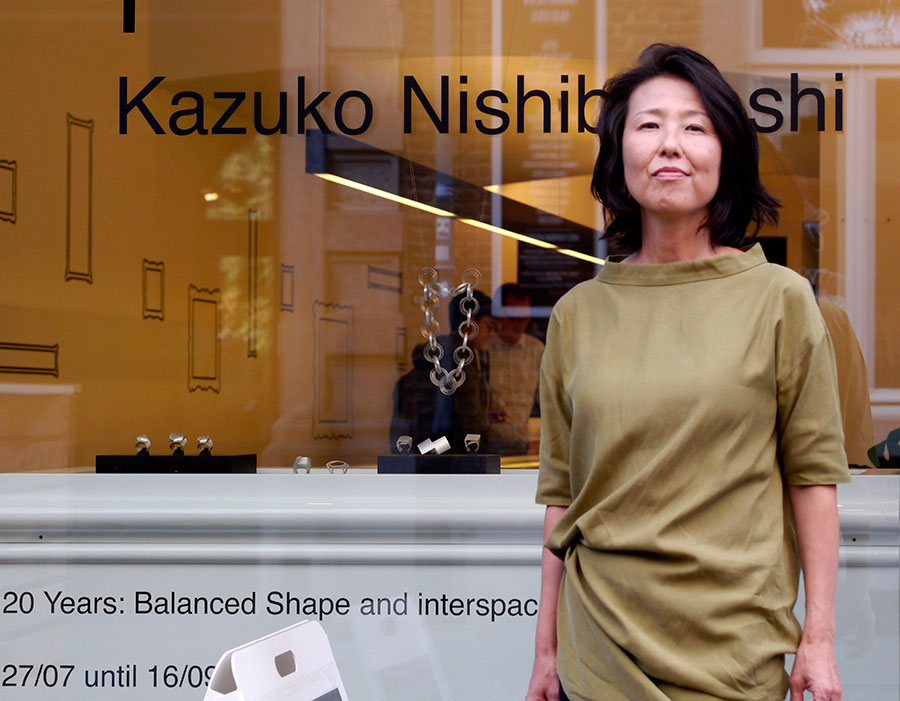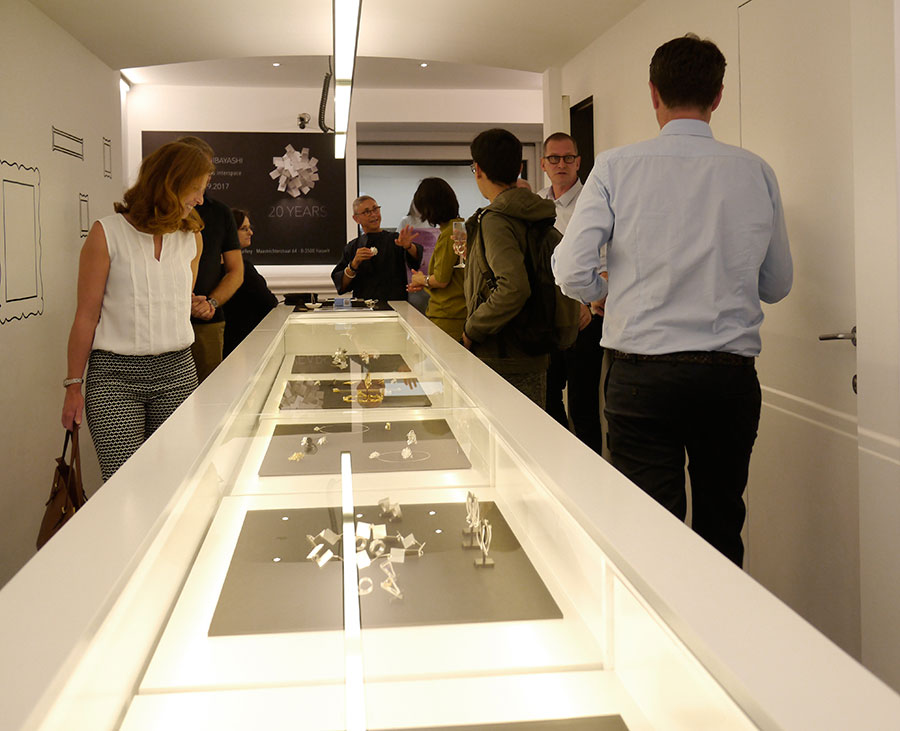 ---
2017, 7
Exhibition with Uli Biskup
Galeriehaus Grosche, Castrop-Rauxel
7.-22. Mai 2017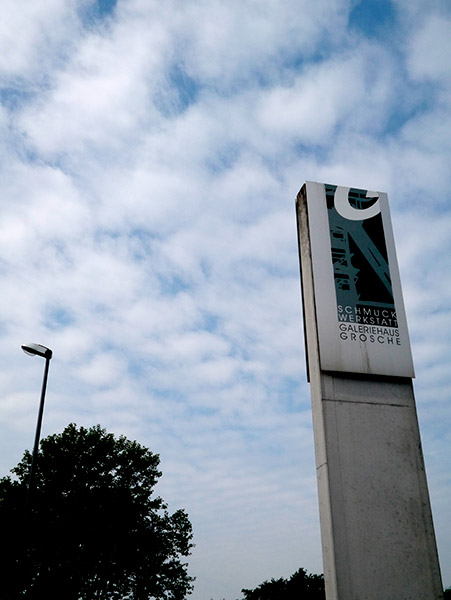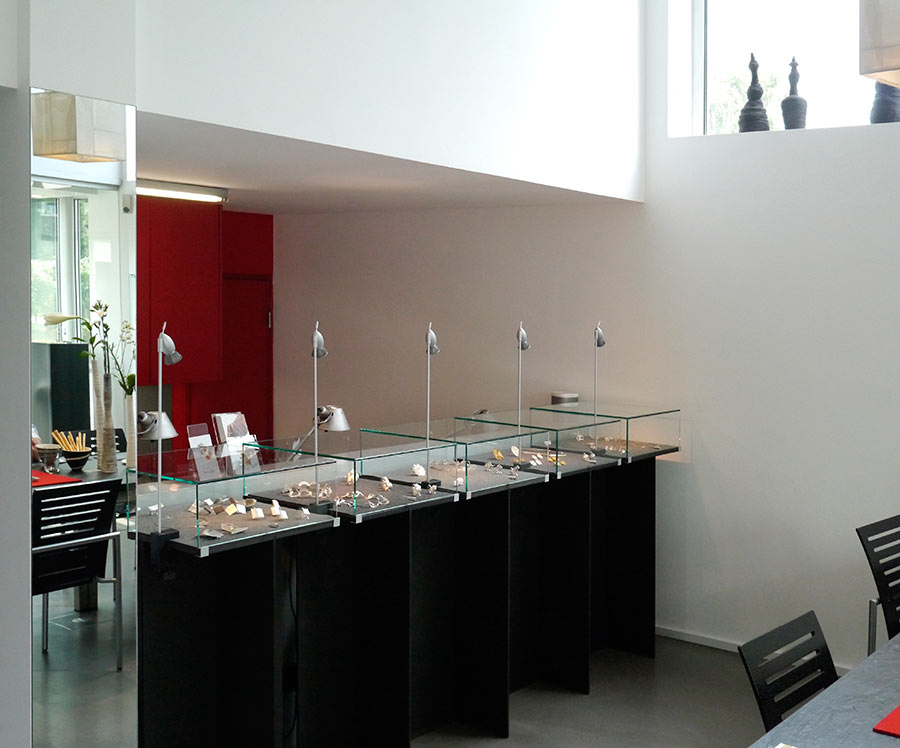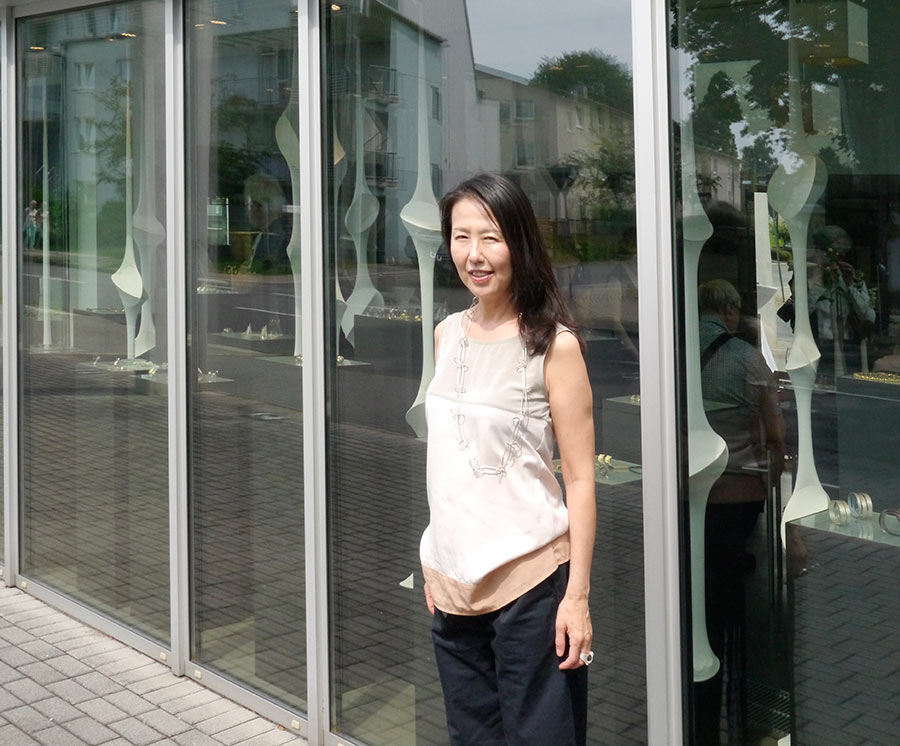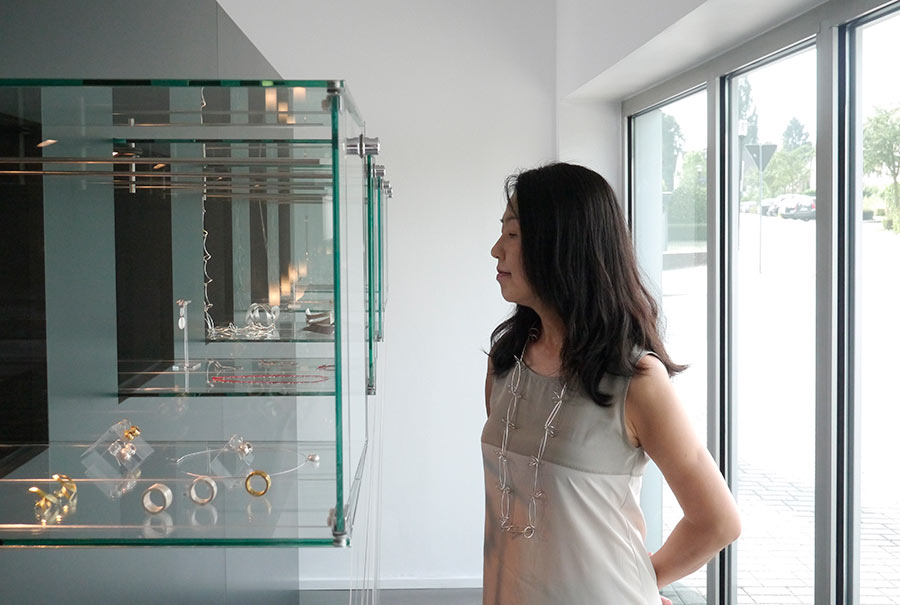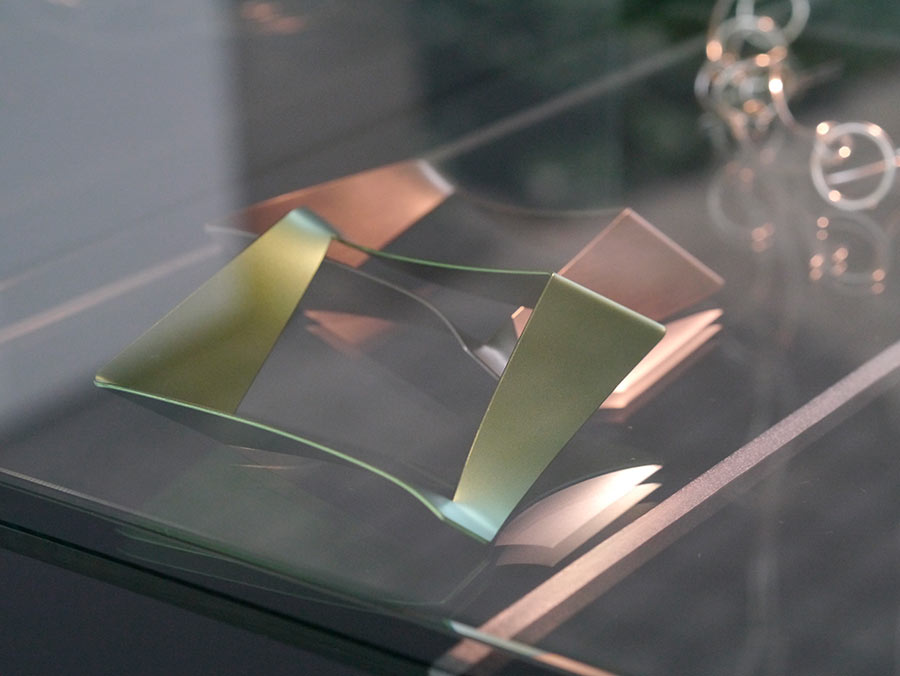 ---
2017, 5
Solo Exhibition
AC Gallery Tokio
8.-17. Mai 2017
Here

you can move to the AC Gallery
---
2017, 4
Me in Japan at Galleria Art Gallery:
In Ishikawa the people from the Galleria ArtGallery made a video-interview. This gives little impression about my work. (Sorry, no subtitling)
---
2017, 3
Direct Order:
Within LOOP-Series, gold and gold-plated pieces are available now
---
2016, Decembre
Group Exhibition
Gallery Beeld & Aambeeld in Enschede / Netherlands
20.11. – 31.12.2016
Together with the manager of the gallery, Karel Betman, we took the chance to invite 7 Japaneese designers to Beeld & Ambeeld. My Japaneese teacher, Mrs. Minato Nakamura curated the exhibition, and I myself took place as well.
Our claim at the dawn of 2017 was:
"The jewellery we create tomorrow will transcend our creations of today. A new dawn is breaking. We created jewellery bigger than is common, but it is not actually wearable. The inspiration sprang from within – the original source – and expresses the relationship between people and jewellery."
---
2016 NEW WEBSITE / NEW JEWELLERY
This is the first movie, showing my   NEW SERIES ORI  in rotation.
We put ORI rings on the page VIDEOS to give a better understanding of how ORI looks from different viewing angles.
So please first check ORI on my COLLECTION page for detailed pictures, and then move to VIDEOS to see it in rotation.
Browsing through my collection:
Within the COLLECTION you may select products from criteria as
–
SERIES-Name
– METAL choosen
– CATEGORY as rings, necklaces etc
---
2016, August
Solo Exhibition 
Gallery Beeld & Aambeeld in Enschede / Netherlands
27.08. – 05.10.2016
---
2016, April
exhibition "Unvollkommen-Vollkommen"
Gallery Eva Maisch, Würzburg / Germany
---
2016, May
corporation series SURFACE published
designwork of necklace for Company Shinko Studio in Japan
Interessed visitors from Japan may look here for details and Online-Shop:
http://www.shinkostudio.com/collection/necklaces/surface.php
For all other interessed visitors I will soon offer this product via direct order here
---
2015, December
Gallery Titan Blau Dresden / Germany
10 years anniversary exhibition
---
2015, May
AC Gallery, Tokyo / Japan
Solo Exhibition
---
2014, March
AC Gallery, Tokyo / Japan
"FUN from two artists"
---
2013, Octobre
LOOT, Museum of Art and Design, New York / USA
I felt a bit like "olympic games": 50 Artists from 20 countries met at LOOT2013, the annual exibition of MAD Museum.
Details here
All the artists (and me) are lined up here